Are you a homeowner who is concerned about your landscaping?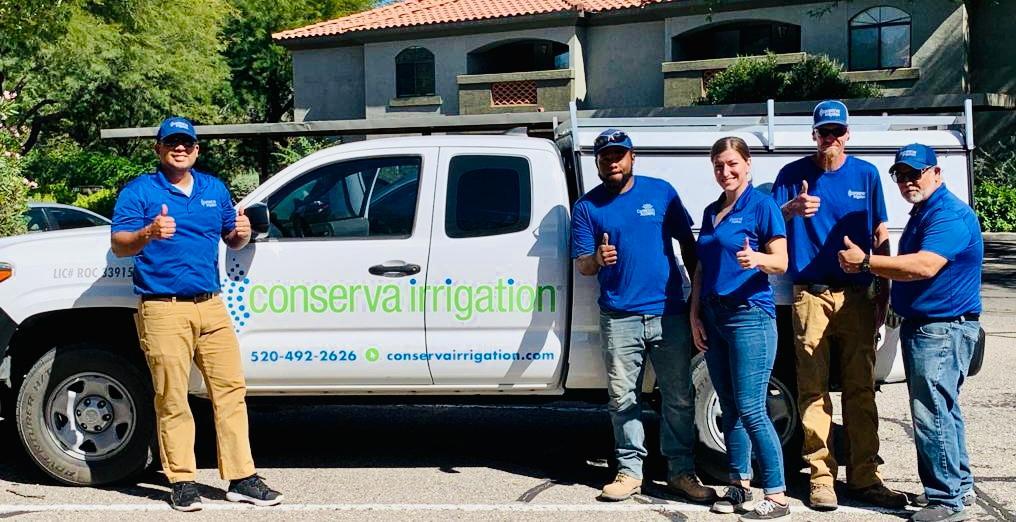 FRUSTRATED - Why are there always water leaks?
HIGHER COSTS - Why does my water bill continue to increase?
OVERWHELMED - How do I fix this problem?
DEPENDABILITY - How quickly can someone help me?
RELIABILITY - Whom can we trust to help us?
Conserva Irrigation provides you with the following:
EXPERIENCE

- Certified techs

RELIABILITY

- Over a decade in business

ECO SMART

- New System upgrade with up to 60% saving water

QUALITY

- 42-point system inspection

INCREASE HOME VALUE

– helps cultivate a more beautiful landscape

WARRANTIES

- Protect against catastrophes

MAINTENANCE PACKAGES

- Saving you money and providing priority scheduling
YOU CALL, WE ANSWER, WE SHOW UP, WE CARE

Call us at 520-436-9138

conservairrigation.com