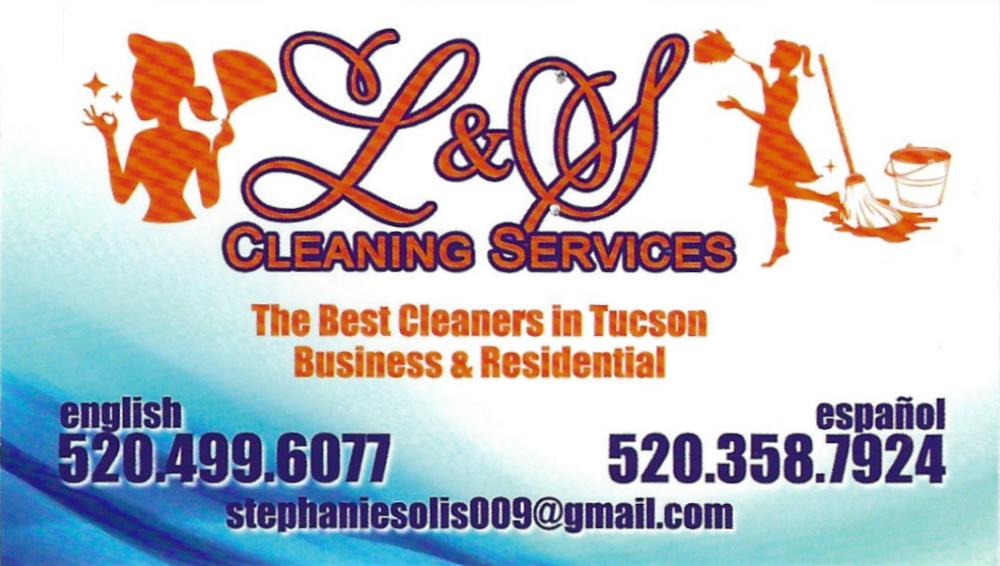 Contact
: Stephanie Ortega
Phone
: 520-499-6077
Email
: 
lscleaningservices009@gmail.com
Location
: Tucson
"The Best Cleaners in Tucson!"
Providing professional & residential cleaning services
All cleaning services are discussed & designed to your needs
Home cleaning services are available weekly, every other week, monthly or one-time. 
Deep cleaning, move in, move out
Licensed & insured
References available
Yes! We also do windows!
Window cleaning is separate from our house cleaning services
Ask us about our window, screen, and track cleaning services
Call us today for a free estimate!