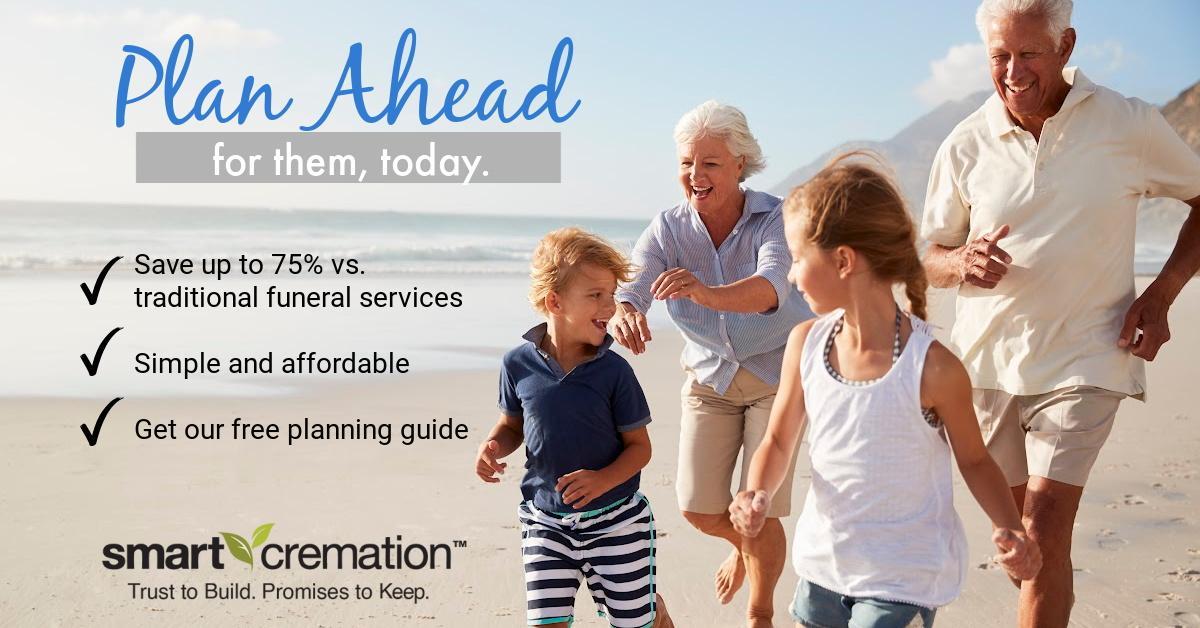 Your Local Advanced Planning Advisor: Frank Talbott
Phone: 520-367-8350
Email: frank.talbott@smartcremation.com
Website: smartcremation.com/green-valley-az/
How Pre-Planning and Prepaid Cremation
Plans Can Save Thousands
Regarding end-of-life planning, many people don't realize how beneficial it is to plan ahead until they're deep in the midst of dealing with a loved one's unexpected passing.

Don't put your family through that stressful process. Plan ahead for your cremation, and let your family enjoy the benefits of your cremation pre-planning foresight.

Many choose cremation today because of the substantial cost savings versus traditional burial. When you plan ahead, you save even more on cremation costs by:
Eliminating emotional spending in your family's time of loss
Locking in today's affordable cremation costs when you prepay
Choosing only the services that are most important to you, and eliminating unnecessary cremation expenses
When you preplan with Smart Cremation, you never have to worry about hidden cremation costs. We make it a point to use plain-language cremation documents and carefully explain cremation costs to you so you're never caught off-guard by hidden cremation expenses.

Additionally, we promise to keep your money safe. We'll secure your prepaid funds in a state-approved trust account until your family needs the money to pay for your cremation.

Get Your Pricing and Free Cremation Guide Today!