The fitness and sports facilities at Anza Athletic Club provide Quail Creek residents and guests with a multitude of choices, from aquatic and aerobic to tennis and yoga activities.
Club Information:
1490 N. Quail Range Loop, BLDG #4
Green Valley, AZ 85614
Check-in Desk, Reservations: 520-393-5819
Manager:
Mark Jacobson, Mark.Jacobson@Robson.com, Currently on Active Duty
Cheri Sipe, Cheri.Sipe@Robson.com, Acting Manager
Office 520-393-6946
Hours of Operation:
Fitness Gym:
Daily: 6 AM to 5:30 PM, 45-minute sessions on the hour, Gym Reservations
Recreation Pool Hours:
Daily: 6 AM - 7:30 PM, reservation only, Recreation Pool Reservations
Daily Guest and Children Hours: 4:30 - 6:00 PM and 6:00 - 7:30 PM
Key access at the side gate after 6 PM
Lap Tool Hours:
Daily: 5 AM - 7:30 PM, Lap Pool Reservations
No key access, check-in at desk beginning at 6 AM
5 AM access to the Lap Pool is managed by Patrol
COVID-19 Screening Questionnaire - Must be completed for EACH visit.
Monthly Fitness Classes Schedule

Anza Athletic Club and Sports Facilities Waiver - Available at Member Services, located in the lobby of the Madera Clubhouse.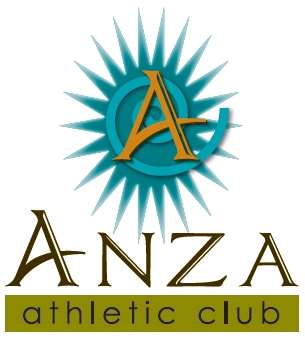 The Anza Athletic Club is handicapped accessible.
A fully automated portable lift is available to access either of the pools or the whirlpool.

Take a 3d Virtual Tour of the Anza Athletic Club
Anza's FIT Center News
Equipment Orientation:
Available with an appointment - Call or stop at the Reception Desk
Quail Creek 5K Run
2019 Quail Creek 5K Run Slide Show
Photos courtesy of Al Miller